Justin Ness as DON PEDRO


Don Pedro is the Prince of Aragon: A political, social, and military leader in his prime, Don Pedro takes it upon himself to arrange his associates' domestic relationships. Generous to his friends, and gracious with his subjects, he can be less pleasant toward those he thinks have wronged him. Interestingly, he is still a bachelor.
---
Justin is very excited to join the cast of
Much Ado About Nothing
. His New York credits include: Sherriff in
The Ascetic of Lincoln County
, Paul in
A Roomful of Strangers
, Herr Abel in
Before the Clock Breaks
and Jason in
Geography of a Horse Dreamer
. Regional roles include: Leroy Lumpkin in
Smoke and Mirrors
with the Cider Mill Playhouse; "Daniel" in
The Complete Works of William Shakespeare, Abridged
with the Idaho Shakespeare Festival; Homer Collyer in
The Dazzle
, Teddy Hodell in
Valparaiso
and BabbyBobby in
The Cripple of Inishmaan
at Boise Contemporary Theater. Justin recently finished filming
Searching for Bobby D
opposite Carmen Electra. Justin received his BA, Theatre Arts from Boise State University. He would also like to thank his lovely wife Dawn.

Taras Berezowsky as DON JOHN


Don John is the bastard half-brother of Don Pedro: A recent rebel to his brother's legitimate power, Don John rankles for revenge -- especially against Claudio, the instrument of his humiliation. Marching to the beat of his own dark drummer, he is willing to make life very difficult for those who cross him, and never worries about harming innocent bystanders.
---
Taras Berezowsky is delighted to be tackle the Bard's words yet again in Much Ado About Nothing. As co-founder of Patchwork Initiative, he recently appeared in Lives of the Saints and The Rothko Room. Other acting credits: The Rover, Macbeth, Balm in Gilead, and As You Like It. As a director, Taras' work includes Miss Julie, Phenomenon of Decline (A.C.T.F. Region III Participating Production), and co-captain of the improv team MONKAPULT. Currently, he is preparing his one-man show, Catch-86, for production in late April. He graduated with a B.A. in Theatre Arts from Kalamazoo College in Michigan. Thanks to Jerry Marco, Jason Kendall, and his partner Emily Campbell.

Paul Weissman as LEONATO


Leonato is the Governor of Messina. Enlightened ruler, though member of the old guard, Leonato does his best for his people. A widower, he is deeply devoted to his daughter Hero, despite popular doubts about her parentage. Politically progressive, he welcomes the growing inclusiveness of his society.
---
Paul was last seen in Point Of You's production of The Fairy Tale Monologues which he also wrote He also played Pinocchio. Other productions include MacBeth, A Midwinter's Tale and South End. He can be seen in the independent film Four Letter Words available at your local cool video store. He has also recently completed the indie films The Final Equation, a science fiction suspense film and Making Love:The Movie, a reality TV spoof.
Michael J. Muldoon as ANTONIO


Antonio is the older brother of Leonato: A wealthy and powerful noble of Messina, Antonio is often found in the company of his brother. Tries to follow Leonato's enlightened lead, but sometimes his traditionalist leanings get the better of him.
---
Michael has been seen Off-Off Broadway as Pope Urban VIII in Galileo at the Wings Theatre, as Flavio in The Dentist at the Duplex/Cabaret Theatre, as John Wayne Recruiter in Social Insecurity at The Theater for the New City, at the American Theatre of Actors and with The Living Theater in Not in My Name. Regionally, he has appeared as Scrooge in A Southern Christmas Carol at the Cotton Hall Theater (GA), as Sherlock Holmes in Sherlock's Secret Love at the Pioneer Playhouse (KY) and as Larkin in Six Degrees of Separation at The Main Street Theatre (PA). Favorite roles include Michael in Dancing at Lughnasa, Private Gar in Philadelphia Here I Come, Jack in The Importance of Being Earnest, Gary Essendine in Present Laughter, Billy Bibbit in One Flew Over the Cuckoo's Nest, Lord Goring in An Ideal Husband, Carlton Fitzgerald in Light Up the Sky, Young Man in Veronica's Room, Louie in Lost in Yonkers, Manolo in The Odd Couple, Horst in Bent, various roles in The Dining Room, Sir Andrew Aguecheek in Twelfth Night, and Scapino in Scapino. Television: Hans (recurring) with the USA Network's UP ALL NIGHT. Michael is a member of the YCP TheaterWorks Board of Directors and NYU's First Look Theatre. The Executive Vice President of M&M Productions, Michael lives in Yorktown Heights with four cats and his favorite feline; Melinda. This summer, Michael will be playing Andrew Aguecheek in Twelfth Night for Shakespeare Ventures in Fairfield, CT. AFTRA, 914-316-9296, thespis61@hotmail.com
Uma Incroccias HERO


Hero is the daughter of Leonato: Beautiful and virtuous, Hero seems the personification of demure, dutiful femininity. She becomes more assertive when not on public display.
---
Uma's recent roles include Celia in As You Like It and Snout in Midsummer, both at Bridgeport Free Shakespeare. She appeared on Chappelle's Show and in the off-Broadway production of Fairytales of The Absurd. Also in NY: Fringe Festival, Ionesco Festival, NeuroFest, shows at La Mama Etc, Medicine Show, and Vital Theatre. Regional credits include Picasso at the Lapin Agile, The Wake of Jamey Foster, and Christmas Carol at Actors Theatre of Louisville.
Sabrina Colie as MARGARET


Margaret is the attendant of Hero: Although always living up to her palace duties, Margaret misses no opportunity to improve her own station, and in so doing, shines a refreshing light of commoner's reality on the aristocratic antics of Leonato's court.
---
Sabrina Colie comes to the United States from a life spent engrossed in Jamaican performing arts. She is a graduate of Colgate University, where she earned a B.A in Theatre and French. Most important among her artistic achievements is her 3-year term as Artistic Director of upstate NY company, Urban Theatre. Her most recent performances include the roles of Emilia in Othello, Anne in All My Sons and Vera in Seven Guitars. Sabrina is relieved to begin her love-hate relationship with NYC theatre via Much Ado About Nothing; for her, there is no such momentum as that gained from a Shakespearean debut. Her mother, The Dramatist, continues to be her muse.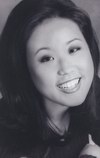 Eveline Tseng as URSULA and SEXTON


Ursula is an attendant of Hero: Never questioning the social status quo, Ursula is Hero's co-conspirator in the plot to end the 'Merry War.' The Sexton is a combination district attorney and court reporter, the Sexton knows how to get to the bottom of things.
---
Eveline Tseng is pleased to be joining the cast of Much Ado About Nothing as Ursula. Past acting credits include Glendower in Henry IV, Part 1 at the Shakespeare Theatre of New Jersey and Miss Julie with Jean Cocteau Theatre. Other New York credits: Miss Saigon (Ensemble), Iphigenia at Avlis (Chorus), Sex is...(Orgasmic Chem Prof), Uncommon Women and Others (Rita), Picnic (Helen), Teach Me How To Cry (Ms. Robson). She would like to thank Jerry Marco for the opportunity and her family and friends for their support.

Kevin Davis as CLAUDIO


Claudio is a young lord of Florence: Held in high regard by Don Pedro for his part in bringing Don John to heel, Claudio is ready to hang up his weapons, marry wealth, and settle down. Great friend of Benedick.
---
Kevin Davis recieved his degree in Performance Theatre from the College of Charleston ('95) and has since been running his own Off-Off Broadway theatre company, Jungle Gym Ensemble. Past credits include Lysander in A Midsummer Night's Dream, Larry in Closer and Paul del Gatto in Accomplice. Kevin is very excited to be working with MoonBeam.Net Productions. Kevin is also an accomplished Singer, Songwriter and Guitarist.

Paul Hufker as BALTHAZAR


Balthazar is an attendant of Don Pedro: An able and dutiful young man, Balthazar serves his master's needs, from esquiry to musicry.
---
Paul Hufker is quite pleased to be performing as 'Balthazar' in the Merry Month of May Festival. It is his first time in the festival, and one of the first shows Paul has done since moving to New York City. He is a proud B.F.A. graduate of Webster University, in St. Louis, MO, which is where he's from. While attending college, Paul performed many roles from Marston in Ten Little Indians, to fops in plays like The Lucky Chance, by Aphra Behn. Paul recently performed as a member of his sketch/improv comedy troupe, The Icecream Socialists, which can be seen around New York City. He wishes to thank his family and friends, especially his mother.

Mateo Moreno as BORACHIO


Borachio is a follower of Don John: A fundamentally decent, if poor and covetous man, whose life has taken a dangerous turn.
---
Mateo recently finished his directorial debut, Days, (which he also wrote and co-starred in) and it is now hitting the film festival circuit. He first worked with Jason Kendall through Shakespeare Saturdays and then met Jerry Marco in last years production of Twelfth Night playing Sir Andrew. Film: Guerilla (Stephen Soderburgh), The Devil Wears Prada (David Frankel), School of Rock (Richard Linklater), Pizza Boy (Matthew Boyd). TV: Law and Order, Sex and the City. National Tour: The Barber of Seville. Theatre: Twelfth Night, All in the Timing, Romeo and Juliet, Wake us up at 3p.m., Antigone, The Wake of Jamie Foster. Thanks to Jerry, Jason, and Donna for all the support, my super supportive family, and much love to my peps in South Central.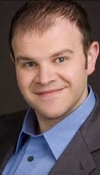 Kenny Wade Marshallas CONRADE


Conrade is a gentleman follower of Don John: Always willing to do Don John's bidding, but not his most trusted associate.
---
Kenny Wade Marshall - Off Broadway: Pirates of Penzance Live On Deck! Recent NYC credits include the 2005 Fringe Festival and revival of SUV: The Musical!; the staged workshop reading of Faraway Bayou with the York Theatre's New Musical Developmental Series. Regional: Fulton Opera; Arts Center of Coastal Carolina; Theatre at Monmouth; New Jersey Repertory Theatre; Georgia Mountain Theatre. Film/TV: National promos for The History Channel; Nick at Nite and a supporting role in the upcoming indie comedy Turbo Charge: The Unauthorized Biography of The Cars. BFA in Acting, College of Santa Fe, NM. Thanks to Jason, Jerry and Donna S. for the opportunity.
Rainbow Dickerson as DOGBERRY


Dogberry is the constable of Messina: An uneducated woman, Dogberry has somehow, to her lasting pride, got herself put in charge of the police. Always trying to impress everyone with her vast vocabulancy.
---
Rainbow studied acting in London at the East15 Acting School/University of Essex, and recently in New York City at Circle in the Square. Rainbow is a founding member of the Velocity Theatre Company in New York, and recognized with honors by the British Society of Stage and Screen Combat, the Society of American Fight Directors, and B.H. Barry. She has worked both on stage and off in New York and in numerous venues along the East and Midwest. A short sample of her recent roles includes: His Holiness The 14th Dalai Lama (The Buddha Prince), Maggie (The Shadow Box), Lucy (Dracula), KarenJune/Maracela (Sonnets For An Old Century), and Pierrot (La Ronde). Rainbow is overjoyed to be a part of this gifted cast. Thanks!

Kirsta Peterson as VERGES


Verges is the Headborough of Messina: Having been elected Headborough through the simple strategy of outliving all competitors, Verges's light shines out from under Dogberry's bushel.
---
Kirsta is thrilled to be a part of this produciton of Much Ado that will mark her New York City debut. She recently graduated from NYU's Tisch School of the Arts with a BFA in Theater and a minor in art. She studied at the Stella Adler Studio of Acting as well as the Royal Academy of Dramatic Arts in London where she performed in such shows as Boys' Life, A Kind of Alaska, Coriolanus, and Eastern Standard, as well as directing an all-female production of Shakespeare's Richard II. She would like to thank her friends and family for all of their love and support.

Miriam Morales as FIRST WATCHMAN


A generalist at heart, the First Watchman makes certain she knows the principles underlying law enforcement in Messina.
---
Miriam is an alumnus from the American Academy of Dramatic Arts and is currently a full-time student at Fordham University-Lincoln Center. Acting has been her passion ever since she first was 5 years old when she began performing in church plays. She still has the bug and has been pursuing her dream since appearing in The Wayside Motor Inn, Enter Laughing, Shooting Stars, Who Will Carry the Word?, Shakespeare's Women and The Heidi Chronicles. She is set to perform in a Tribute to August Wilson this month at Fordham University and completed a student film last December titled The Heights. Miriam is very excited to join the cast of Much Ado and wants to thank her family, close friends, and Mi Indio for always supporting her in everything her heart desires to pursue.
Tammy Tunyavongs as SECOND WATCHMAN, BOY and LORD


More detail oriented, the Second Watchman attends strictly to the facts. The Boy is Not the brightest button on the bonnet. And the Lord is of the secular kind.
---
Tammy is looking forward to working with Shakespeare Saturdays again, having worked with them once before on a reading of Hamlet (Hamlet). Selected theatre credits: The War at Dawn, Rashomon (Wife), The Women (Crystal Allen), Mame (featured dancer), The Vagina Monologues.
Daniel Levon as il VIRTUOSO di MESSINA


New York musician Daniel Levon recently co-directed music with The Reverend Gary Samuels in Blues For Mr. Charlie for Turtle Shell Productions and Co-Starred in Paul DeSena's Playoff Picture for Workingman's Clothes.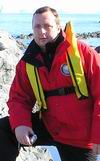 Director: Jerry Marco also appearing as FRIAR FRANCIS of MESSINA and a MESSENGER


Frias Francis is the Priest of Messina: A wise clergyman and wonderful judge of human character, Friar Francis is able to find an honorable way out of difficulties, if anyone can. The Messenger: Expect to learn something new each time he turns up.
---
Jerry Marco directed MoonBeam.Net's
The Dentist
last year, and is delighted they asked him to come back for this Merry Month of May's
Much Ado About Nothing.
Sharpened on the whetstone of Chicago improv, his experience ranges also to Wilson, Albee, and his own adaptation of the works of Poe, which qualified for touring subsidies from the state of Texas. Educated at the Second City Training Center and with an MFA in Theatre from the University of Texas, Jerry's artistic priorities include crystal-clear communication with the audience, and a collaborative approach with performers, for whom he has the greatest respect. That said, he is also ready and able to make the quick, hard decisions it takes to meet the deadline of deadlines: "lights one, go."
Talia Segal : MUSICAL DIRECTOR


Talia Segal is a singer, songwriter, and actress. She proudly hails from the Washington, DC area. Talia is in the process of recording her debut album, which will be released this spring. She has studied acting at The Atlantic Theatre Company Acting School, and Black Nexxus Studios in New York City. She thanks Jerry and Jason for giving her the opportunity to work on Much Ado.