Presents William Shakespeare's
The Two Gentlemen of Verona
Shakespeare's most despised, most racist, most sexist, and most anti-semitic comedy (other than that play about Shylock) gets a helluva workover. Like the Bard gettin' hated on by Dave Chapelle, this all-minority cast will make you jump for joy, or at least make you want to burn your Barbies.
Directed by Jason Shilling Kendall
Original Music Composed by Donna Stearns

January 16 and 17, 2006 at 8:00 PM
Performed at the Manhattan Repertory Theater
303 W. 42nd St (at 8th Ave.)
Cast for The Two Gentlemen of Verona
Larry Floyd as PROTEUS
Larry W. Floyd an actor/writer/director striving to emulate the great Ray Aranha, has been seen with Prometheus' Fire in 'JB', 'SkyyPiece', 'Sugar Cane Fields', 'The Nature of Violence' and 'Summer Solstice, Part I.' Other productions include 'King Lear', 'Henry IV, Parts I & II', 'Henry V', 'Merry Wives of Windsor', 'Richard II' and 'Julius Caesar' (Shakespeare Saturdays) 'King Lear' (Yale Repertory) 'Jesus Christ Superstar', 'You Can't Take it With You' and 'A Streetcar Named Desire' (Kweskin Theatre) 'In The Blood and Natasha' (ATA), 'Miss Ever's Boys', 'Seven Guitars', 'On Striver's Row', 'Colored Museum', 'Boys Next Door' and 'A Soldier's Play' (Rich Forum).
Michael Flood as VALENTINE
Michael is excited to work with such a talented cast and crew in this fast-paced, linguistically driven version of "Two Gentlemen..." He has tackled the Bard in many fashions, from staged readings to full-fledged productions. Performances include, "The Tempest", "Love's Labours' Lost", "King Henry IV, Part II", "Phaedra", Kettle Dreams (Original Production), The Moe Show (Television Pilot) and various independent projects. Michael would like to thank his loved ones and his teachers/mentors for their support through his process to become a "working" actor.
Daralyn Jay as JULIA
Daralyn is excited to be working with Jason and MoonBeam.net Productions again. She is a two-time veteran of the Shakespeare Saturdays reading series ("Henry IV Part 2," "The Two Gentlemen of Verona") and has graced the New York stage in a variety of dramatic and musical theater productions. She has also appeared in independent films, national television commercials, and done voiceovers, including Bally's Total Fitness, Judge Hatchett, and several foreign productions. Daralyn can also be spotted around town with her trio, performing jazz, Latin, and pop standards.
Christine Vinh as SILVIA
Christine Vinh is a native of Texas and is pleased as punch to make her acting debut north of the Mason-Dixon line with such a fabulous ensemble of people. She is a graduate of the University of Texas and the American Academy of Dramatic Arts Summer Conservatory. Theatre credits include "Communicating Doors", "No Sex Please, We're British", "Hamlet", "Don't Dress for Dinner", "Barbecuing Hamlet" and "You're A Good Man, Charlie Brown". She has also appeared in a nationwide commercial with the utterly forgettable line "I love Mondays!". Much thanks to Jason - a fellow Longhorn - for this great opportunity.
Kevin Josephson as LAUNCE
Kevin Josephson is a graduate of the Atlantic Theater Company's professional acting program. He has previously appeared with this company in Twelfth Night (Malvolio), Henry V (Exeter), Merry Wives of Windsor and Julius Caesar. Other productions include Love's Labours Lost and Merchant of Venice (Instant Shakespeare Company), Macbeth (The Shakespeare Project), Iphigenia at Aulis (Horace Mann Theatre), Writing to Vermeer (Lincoln Center), Lion Tamer (Sande Shurin Theatre) and Stop the Wedding (St. Marks Theater). Excited to be working with such a talented and fun group of actors, he has appeared on Comedy Central and in a number of independent films including Zero's Miracle and Echo Boomers.
Tessa Gibbons as SPEED
Tessa Gibbons studied at the Atlantic Theater Company Acting School and is a member of The Sum of Us Theater Company. She played Terry in Balm in Gilead, Lynn in The Death of Frank, and Kate in Hellhound on my Trail. She has participated in a number of Shakespeare Saturday readings (directed by Jason Kendall) and is a regular performer in the Improv Centric Unit's improv summit at the Brooklyn Lyceum. She also recently made her stand-up comedy debut at Caroline's on Broadway.
Ria Mae Binaoro as LUCETTA and The Host
Ria Mae Binaoro is very proud and excited to be a part of her third production with the Jason and Donna Shakespeare family. Ria's experience on the stages of New York includes all kinds of roles from an Asian rapper to the senile Man of La Mancha himself. Now with 2 Gentlemen of Verona, she is proud to add "tart" to the resume. Oh, the delights that a BA can earn you! She would like to thank her loving family and friends for all their support and sends special thanks to Jason and the rest of the Shakespeare Saturdays clan.
Franz Hewitt as THE DUKE
Franz is proud to be working with Jason and Donna again for "The Two Gentlemen of Verona". He was last seen in Shakespeare Saturday's "Richard II". Other Shakespeare Saturdays productions include "Twelfth Night" and "Julius Caesar". A graduate of the State University of New York at Albany, where he was a part of the school's classical training program, he was featured in several University theater productions including Jackie Robert's "Lick o' the Knife" playing the lead character, Alexander Dumas ( the French-African writer of "Three Musketeers". ) Franz was also in Athol Fugard's celebrated work exploring racial and human relationships in 1950's South Africa "Master Harold and the Boys" in the role of Sam, as well as the University Production of Leonard Gershe's "Butterflies are free" playing Don Baker. Franz would also like everyone to know that he gets cranky when he is hungry. Thanks.
Nathaniel Kressen as THURIO
Nathaniel is the Founding Artistic Director of the emerging theater company Prophecy Productions, where he works primarily as a playwright and director. He trained as an actor at the Royal Academy of Dramatic Arts in London, and the Lee Strasberg Theater Institute in New York. He is thrilled be working for the first time with MoonBeam.Net Productions, and hopes you enjoy the show!
Brendan Rothman-Hicks as PANTHINO and An Outlaw
Brendan is pleased to be working on this production. Currently he is taking scene study and HB Studio. Recent credits include 'Jack and The Beanstalk' with Sign of The Times Theater Company and 'Native Son' with Azana Theatre Company. Independent film credits include White Boy, in 'Locas 4 Life' (currently available on DVD.) Many thanks to family and friends for all of their constant support!
Juan Loney as EGLAMOUR and An Outlaw
Juan Loney is a native of St. Louis, MO. He is a graduate of Millikin University with a Bachelor of Fine Arts Degree in Theater. His New York City body of work includes A Streetcar Named Desire, The American Theatre of Harlem; Julius Caesar Set in Africa, The Nuyorican Poets Cafe, and he originated the role of Billy Strayhorn in Laurence Holder's Swee' Pea and the Duke, Theatre For The New City. Regional work includes The Amen Corner, and The River Niger, African Globe TheatreWorks. In film he had a principal role in the independent film A Few Loose Screws.
Max Madison as CRAB the DOG
Woof.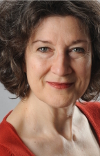 Donna Stearns (Composer/Court Musician)
is an award-winning songwriter. Her CD single "First Dance" won an Honorable Mention from The 9th Annual Billboard Song Contest and was an entry in the First Round on the 42nd Annual Grammy Awards Nominating Ballot for Best R&B Song of the Year. Music clips are online at www.moonbeam.net where CD singles can be ordered. Her musical farce "All The World's A Stage" was a "Best of Fest" winner at The 2002 Midtown International Theatre Festival. As an actor, Stearns freelances with several agents. Stearns graduated from Florida State University. She currently serves as an Alternate on The Songwriters Guild of America's Board of Directors and continues to produce Shakespeare Saturdays with her husband Jason. Thanks and love to Jason for another wonderful opportunity to pen music! A big hug to the cast!

Jason Kendall : Director and Producer Director and Producer Jason Kendall has directed numerous Shakespeares including Twelfth Night (just last November), Measure for Measure at the New York Comedy Club, and Merry Wives of Windsor in the basement of a Spanish Harlem church. Jason is in the clown casting pool of Cirque du Soleil and has been up for such roles as "The Baby" in Mystere and "Creepy Red Fat Guy" also in Mystere, as well as "The Innocent Clown" in Dralion.